10 months ago · 1 min. reading time · visibility 0 ·
Improving safety in pharmaceutical production with hygienic flow measurement

#register" rel="nofollow" target="_blank">REGISTER NOW to listen the Webinar recording
Takeaways from this webinar and what you will learn:
The webinar focuses on applications within the pharmaceutical industry such as WFI (water for injection) and CIP (clean in place) processes. Practical examples will show how the Surface Acoustic Wave (SAW) technology can be used to gain filling time, improve quality and reduce maintenance efforts.
The audience will get to know how this new technology meets the highest hygienic standards. Since there is no sensor element in the tube, this design guarantees that the liquid is not contaminated and the device supports hygienic cleaning processes. In addition, the flow sensor is able to measure several parameters (i.e. flow, temperature, density of the liquid) and detect any bubbles in the liquid at the same time. Best practice examples from our customers in the pharmaceutical industry will show participants how they could use such a new technology to improve the safety in their own production.
We will also introduce a new flow measurement technology that improves the safety of flow measurement in the pharma industry. Compared to conventional solutions the SAW (Surface Acoustic Wave) technology offers very precise measurements and highest levels of hygiene to improve the safety of the production, reducing time and space needed for installation and measuring several parameters at the same time.
Meet the Presenters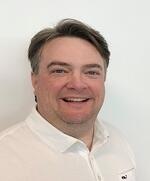 Ron Shook, Industry Segment Manager
Water and Pharmaceutical Industries for North America Bürkert 
Ron is a member of the International Society of Pharmaceutical Engineers – Carolina-South Atlantic Chapter Education Committee.  He has  an extensive engineering and management background in pharmaceutical manufacturing & technology and an in-depth understanding of customer solutions, competitive industry landscape & trends in the global marketplace.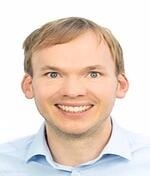 Hendrik Faustmann, 

Product Manager
FLOWave
Bürkert 
Hendrik is one of the co-inventors of the SAW (surface acoustic wave) technology on which the Burkert FLOWave is based. A product manager at Bürkert Hendrik worked at developing the FLOWave and supports customers all over the world with integrating the FLOWave successfully in their applications.
REGISTER NOW to listen the Webinar recording

Source: Pharma Manufacturing
You have no groups that fit your search