7 months ago · 1 min. reading time · visibility ~10 ·
Single Use Containment Technology: Multi-site Logistics of Toxic & Sterile Powders
FREE WEBINAR - NOW AVAILABLE ON-DEMAND 

Learning Objectives
Discover a new implementation of packaging for the safe transport of high potency and/or sterile ingredients between DS production and DP formulation facilities.

Learn how disposable containment technology can change the status quo and provide additional benefits to both CMO's and end-users / product owners alike.

Gain insight in to how these technologies have been validated to meet the needs of primary packaging, sterility assurance and powder containment.
Who is it for
Pharmaceutical companies with CMO partners looking to deploy faster off the shelf solutions that can be utilised throughout their in-house and extended networks.

CMO's and ingredients manufacturers looking for standardized packaging formats that add value and to their products and improve their customers convenience from goods receipt to processing methodologies.

Supply chain partners responsible for managing CMO partnership and the associated value chain for receiving product.

Packaging Engineers looking to discover and implement new packaging formats that can benefit their companies' operations.

Process and production Engineers who need to solve powder containment challenges during transfer to and handling within the production facility.

Quality and Validation Engineers looking to solve sterility assurance challenges associated with packaging of product for storage and transportation and the transfer of powders for aseptic filling.
Speaker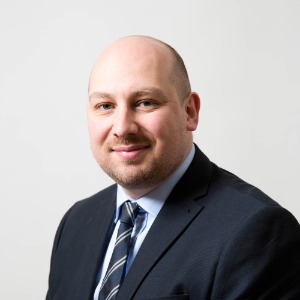 Ben Wylie
Senior Product Manager, 
ChargePoint Technology
Source: CONTRACTPHARMA 
                                                                                                     * ~ * ~ *
About Contract Pharma:  In 2021 Contract Pharma embarks on its 22nd year as the leading global media outlet dedicated to Pharma and Biopharma outsourcing. Since its debut back in November 1999, Contract Pharma has continued to evolve from its legacy roots in print growing into a full-service media outlet, expanding the brand across the digital landscape through ContractPharma.com, social media channels and video production. Entering its 21st year, Contract Pharma renews its commitment to being the premier media source dedicated to the Pharma and Biopharma outsourcing industry.
You have no groups that fit your search