9 months ago · 2 min. reading time · visibility ~10 ·
Sterility Testing - Overcoming Difficult Products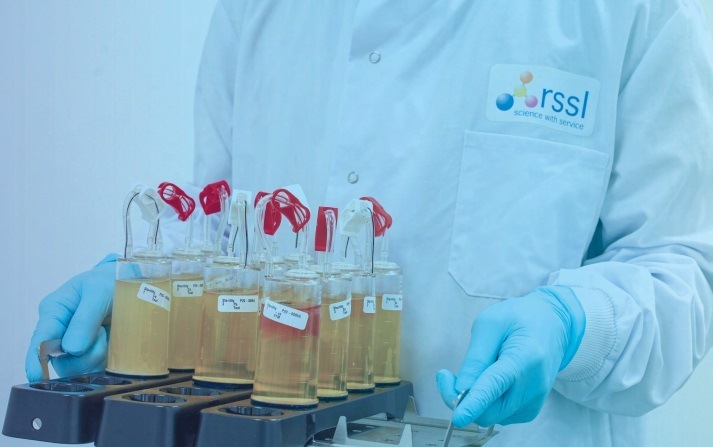 Sterility Testing - Overcoming Difficult Products 

To view this webinar on demand please

click here. 
Learning Outcomes:
The difficulties associated with sterility test method validation in general
Practical approaches for products where pharmacopoeial methods cannot be readily applied

Examples: Mercurial compounds, antibiotics, turbid samples, medical devices, oily samples

Some supporting aspects for sterility test method validation
Essential validation documentation
Guidance on training requirements
To download the associated Whitepaper "Sterility Testing - Overcoming Difficult Products" please click here.
Introduction from the associated whitepaper:
The sterility test, in its most basic form, is a qualitative assay that is designed to detect the absence of viable microbial cells in or on a product. The pharmacopeia culture-based method is based on the premise that a single microbial cell, present within the portion of the product transferred into the culture medium, will grow geometrically provided that the conditions are optimal. 
Optimal conditions relate to different types of microorganisms and to the state of the microorganism (in relation to whether the microbial cell is 'stressed' or 'sub-lethally damaged'). Conditions also relate to the growth media, in terms of available nutrients, pH, temperature, atmosphere and incubation time. 
The compendial sterility testing of biopharmaceutical products is based upon the addition of aliquots or membranes with the concentrated samples to different types of media. 
This paper is designed to support pharmacopeial monographs with an emphasis on products that are difficult to test or to validate, offering a practical approach to sterility testing. For many of these products there is little in the way of pharmacopeial guidance. 
Such products include those which contain antibiotics or preservatives and for which a neutralization step is required. Reference is also made to other difficult products like creams, ointments and medical devices.

In presenting general guidance for such products, this chapter discusses practical approaches that can be taken. 
Examples of potentially difficult products include: 
• Mercurial compounds 
• Antibiotics 
• Turbid samples 
• Medical devices 
• Oily samples 
• Catgut 
• Radiopharmaceuticals 
• Cell lines 
Care must be taken when developing methods so that it can be demonstrated that any microorganisms present in the product can be recovered (within the limitations of the cultural based method as set out in the harmonized pharmacopeia). 
Although the test for sterility is carried out under aseptic conditions, the sterility test is at risk to adventitious contamination. Hence, the environment in which the test is conducted must be controlled and designed in such a way so that contamination risks are reduced (and here greater protection is provided through an isolator). The precautions taken to avoid contamination must be such that they do not affect any microorganisms which are to be revealed in the test. The working conditions in which the tests are performed must be monitored regularly by appropriate sampling of the working area and by carrying out appropriate controls.

To view this webinar on demand please click here. 

To download the associated Whitepaper "Sterility Testing - Overcoming Difficult Products" please click here.

Source: rssl - science with services
You have no groups that fit your search