9 months ago · 1 min. reading time · visibility 0 ·
Transition from a First Line Manager to Vice President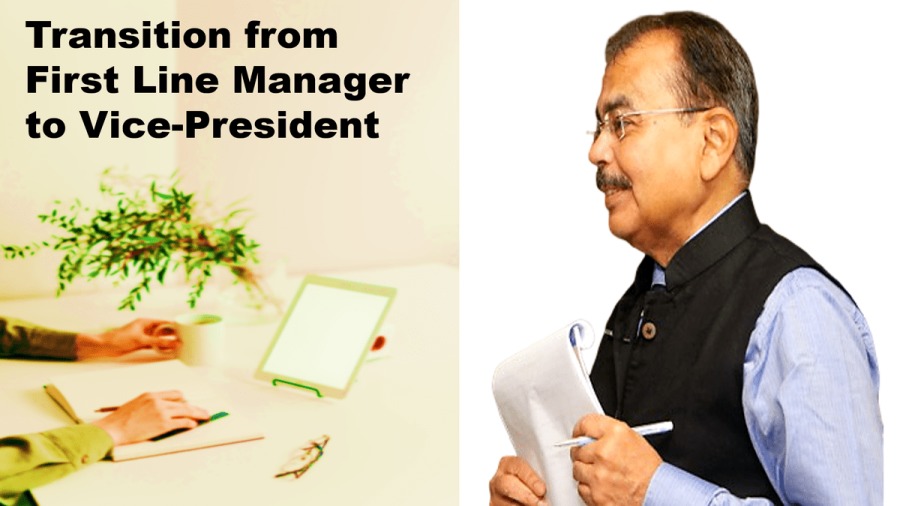 FREE ONLINE COURSE - Course Duration: 26m 52s  - Course Level: Expert
To create an account and enroll for this course, click here
Material Includes:
3 Learning Videos
Course Certificate

Transition from a First Line Manager to Vice President by Vivek Hattangadi
In this course you will get to know the Real Hierarchical Structure for a Pharma Company & the logic behind that. Further your will learn about the Roles, Responsibilities & Accountabilities of a Medical Representative as well as First Line Manager (FLM). First line manager is a special position in Pharma Hierarchy & if utilized properly, this can lead to growth of topline as well as bottom-line in profit & loss statements & growth of pharma company as well. The various aspects of roles & responsibilities of FLM is explained in detail. You will be able to appreciate FLM as Business Development Manager, Brand Manager, Finance Manager, Human Resource Manager, Customer Relationship Manager.
What Will You Learn
Real Hierarchical Structure

Roles Responsibilities for MR and FLM
Accountabilities for MR and FLM
Importance of FLM in company growth
Language: English
Transition from a First Line Manager to Vice President
Overview                                                                                      

0:44 

Real Hierarchy of Pharma Company                                       

2:46

Roles, Responsibilities & Accountabilities of FLM & MR   

23:22

Thank you & How to Download Certificate                             

0:50
To create an account and enroll for this course, click
here
                                                                                                   * ~ ~ *

About the Instructor:  Vivek Hattangadi focuses on developing the skills of the young brand managers and the frontline sales managers who are the future building blocks of the industry. Vivek Hattangadi, a perpetual learner, carries with him 46-years learning experience in the pharma industry. 
He has authored six books on pharma branding, marketing and sales. This includes "WHAT THE PHARMA CEO WANTS FROM THE BRAND MANAGER" and "HOW TO GET DOCTOR'S ADDICTED TO YOUR BRAND: 13 UNSHAKABLE LAWS OF PHARMA BRANDING". The sixth book was very recently released, 'WHAT MADE YOU A MID-LEVEL MANAGER WILL NOT LEAD YOU TO THE C-SUITE: ARE YOU READY FOR THE BIG JOB?' 
Vivek Hattangadi is also a guest faculty in many pharma business schools. He as a Mentor & Advisory Panel at PharmaState Academy represents PharmaState Academy at India and International levels.
Source: PharmaState Academy 
You have no groups that fit your search