7 months ago · 1 min. reading time · visibility 0 ·
Understanding Quality Control: A Process Improvement Perspective

FREE VIDEO LECTURE - Download 'Certificate of Attendance' after passing the QUIZ with 80% or higher.
Video Lecture Details
Credits:

CME: 1.25
P.A.C.E.®: 1.0
FLORIDA: 1.3
Categories:


For CLS: Supervision/Administration, Quality Control/Quality Assurance, and Safety
For Doctors: General (AMA Category I)

Video Length: 1h, 13m, 02s
Method of Participation: 
To receive a statement of credit, you must:
Watch the video in its entirety
Successfully complete the video post-test (80% or higher)
Submit certificate completion information
Receive the course evaluation
Description
This session will provide an understanding of three fundamental concepts of quality control: stability, capability and controllability. 
The theory of each of these concepts will be described and will be followed with practical advice on how to apply these concepts in the real world. A top level approach to quality improvement will be presented along with practical tools to implement each phase of the quality improvement process. The goal is to provide participants with a practical approach to QC analysis and a roadmap for QC improvement.

Originally published on April 4, 2019
Lecture Presenters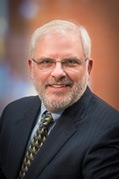 Robert Schmidt, MD, PhD, MBA
Associate Professor of Pathology, University of Utah School of Medicine 
Director, Center for Effective Medical Testing 
Department of Pathology, University of Utah School of Medicine 
Director, Quality Optimization, ARUP Laboratories
Medical Director, Huntsman Cancer Hospital Clinical Laboratory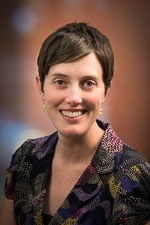 Lauren N. Pearson, DO, MPH
Assistant Professor of Pathology (Clinical) 
University of Utah School of Medicine 
Medical Director 
University of Utah Health Hospital Clinical Laboratory/ARUP Laboratories
Objectives
After this presentation, participants will be able to:
Define process stability, describe how to assess stability, and describe the steps to take to stabilize a process that is unstable.
Define process capability, describe how to assess capability, and, if a process is not capable, describe the steps required to make a process capable.
Define a QC plan and process controllability, describe how to assess controllability, and if if a process is not controllable, how to achieve controllability.
Sponsored by
University of Utah School of Medicine, Department of Pathology, and ARUP Laboratories
NO FEE is associated with this continuing education activity. All CE credit granted on this website (arup.utah.edu) is provided as a service to medical laboratory professionals as part of the academic mission of the University of Utah's Department of Pathology and ARUP Laboratories. After completing the post-test and submitting your information where prompted, a certificate will be generated and available for printing or saving.

Source: ARUP Lab - Image source: Pixabay.com

You have no groups that fit your search